Minnesota's #1 Conceal and Carry Permit Course
The highest quality education and value in Minnesota!
November 2 for 1 special going on now!
Bring a guest or receive a multi-state upgrade free of charge!
---
The Minnesota Firearms Training Difference.

Experienced and certified instructors.

Largest selection of available classes.

Convenient location in Anoka, MN.

Earn your Certificate in just one session.

Guaranteed class reservation, reschedule anytime.
---
Course Details:
The Minnesota Conceal and Carry Permit Class is great for first time students as well as those looking to renew their permits! This class will cover all of the basic safety principals and laws regarding the Minnesota Personal Protection Act to safely and responsibly carry a firearm.
Everything from classroom instruction to a live fire exercise is done in one session. Following classroom instruction, there will be a live fire exercise of 20-30 rounds at a man-sized target approximately 15 feet away.
Average Class Length: 3 hours | Pre-requisites: None | Level: Beginner
Basic Safety principles
Proper shooting fundamentals
Anatomy of a firearm
Ethics
Home defense
Physiological & emotional effects of a lethal conflict
Defensive gun use
The threat and use of lethal force
Police encounters
Aftermath of a shooting
The permit itself and how to obtain it
Prohibited vs. banned from carry
Live fire exercise
Handgun of any caliber (please no sharing)(available for rental)
1 box (30 rounds of brass ammunition)
Eye and ear protection (available for rental)
Valid I.D.
Receipt from online payment
Guns and ammunition rental can be provided at $40 per student.
We will supply at no charge: targets, class materials.
Multi-state permit upgrades are also available at checkout.
---
Meet your instructors: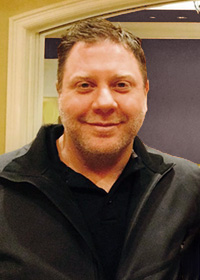 Michael J. Briggs – Primary Instructor & Owner
Michael Briggs is an expert in close quarters protection, defensive shooting and firearms tactics with extensive training from the National Rifle Association (NRA) and American Association of Certified Firearms Instructors (AACFI).
Michael is currently a close protection specialist (bodyguard) contracted by Joyce Meyer Ministries. He has guarded elite clients such as Usher, Justin Bieber, Charlize Theron, Macy Gray, Julianne Hough, Good Charlotte, James J. Hill family, Eric Hutchinson, The First Family of Malaysia and several more.
Not only is Michael a current security operator, he also has a passion for teaching and developing the firearm skills of students and instructors. Michael has extensive experience teaching new students the confidence, skills and responsibility required to safely use a firearm.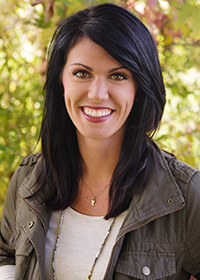 Jennifer Walch – Instructor
"Firearms training should be informative, empowering, and fun. It should not be intimidating. As a firearms instructor, it's my goal to help you feel comfortable and build confidence as you become a professional with a firearm. I'm committed to training beginning shooters, those who are fearful of firearms and women who want to learn more about self-defense and gun laws."
Jenn instructs Minnesota Permit to Conceal Carry classes and is certified to offer Utah and Florida multi-state certificates. She is also an NRA certified Basic Pistol Instructor.
Jenn is training to become an expert in close quarter defense, combative shooting tactics, and DNR hunter education.
---
What others are saying.
"I spent a lot of time researching for a class and I'm glad I chose this one. I really enjoyed it. The instructor was thorough and the class was quick."
– Rudy C.

"GREAT course taught by an engaging, informative and professional instructor. I would recommend this course to anyone."
– Amanda K.

"Mike Briggs is a great instructor! Very knowledgeable in regards to the laws on concealed carry and delivered the information in a straightforward and easy to understand manner. Highly recommended for anyone looking to get their carry permit or renewal."
– Brian S.

"Michael was a great instructor, I would highly recommend taking their Conceal and Carry course along with their other courses. I am sure they would be just as great and informative. Michael provided us with the essential fundamentals for carrying a firearm. You left the class feeling comfortable and confident."
– Andrea S.

"Was a great place, quick, easy, and painless. Just the way I like it. Very knowledgeable instructors who get straight to the point."
– Amanda K.

"Michael Briggs was a great instructor. Class was taught in a practical fashion with an easy to follow PowerPoint and verbal lecture. The range firing portion is conducted at total defense which is very close in Ramsey. That portion was easy to follow as well. I would highly recommend getting trained here whether renewing or applying for the first time."
– David M.

We have received over 200 more reviews just like these!
---
How to get your Permit in 3 easy steps:
Reserve your class online
Attend your class and live fire exercise
Get your certificate upon successful completion!
November 2 for 1 special going on now!
Bring a guest or receive a multi-state upgrade free of charge!
Simply pay for any 1 Minnesota Conceal and Carry Permit Class during the month of November and you will be registered and emailed a receipt that is valid to bring a guest or receive a multi-state upgrade free of charge. Guest registration is not required.
---
As heard on: